[Logbook Chapters / Pure Love Ad Campaign]
Dear Consumer,
I'm sure you've heard that you deserve a break, a little luxury, a special treat, and other creature comforts.
Perhaps you've also heard that gnarled old bit of homespun wisdom: "if we all got what we deserved, who among us would escape the hangman's noose??"
With such a wide variety of opinions whirly-gigging about, it can be hard to know exactly how to think!
Don't worry: you're not alone! In fact, studies show that a clear majority of people surveyed are not sure whether they deserve creature comforts or the hangman's noose!!
Maybe we're looking at this issue the wrong way. Maybe, just maybe, we should start from what we have.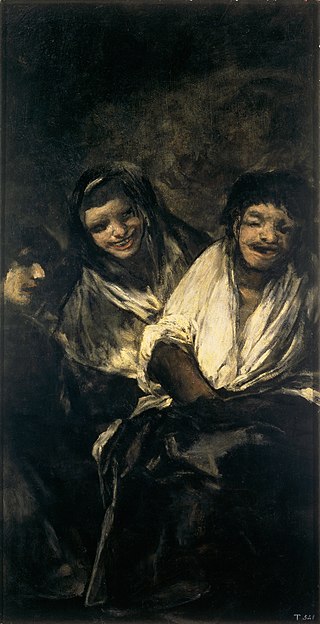 Oh wait! Wow! Pure Love chooses everyone! And so what we have is infinite kind delight infinitely creating, sustaining, shining-through, caring for, and uplifting us all!
Doesn't that rather moot the question of what — if anything — we might deserve?
Pure Love: Whatever we deserve, we've got what we need.
End of this particular advertisement.
[Logbook Chapters / Pure Love Ad Campaign]
Order your own Pure Love on our main page.
We don't deliver, but the Pure Love has already been delivered.
See Pure Love For Sale Ad for the exciting details.
More ads & more: Logbook Chapters.
First Loves (Vol. 1 of Love at a Reasonable Price) is Bartleby Willard's first collection of stories about the manufacture, sale, and consumption of Pure Love — as well as too many essays and asides on Something Deeperism.
Our Zazzle store carries T-shirts, cards, totes, and more.
Here's an ad for our PL Chooses Everyone Clothing Line.
And here's our Greeting Card Collection.
And here's a contemplation of the B. Willard Design shop tagline: Where Truth = Kind Joy.
Tip Appreciated in our weird way.
First Image is from Hieronymus Bosch's "Garden of Earthly Delights" (1503-1515)
Second Image from Francisco de Goya's Saturno devorando a su hijo (1819-1823)
Third Image Francisco de Goya's Mujeres riendo (1819-23)
This has been another hilarious philosophical and metaphysical joke from Bartleby Willard & Amble Whistletown, specialists in spiritual humor.
They are wise enough to realize that either aware, clear, honest, accurate, competent, joyfully sharing kindness is the way forward; or we human-things have no possible way to think and act that we can understand, believe in, or care about; that such a Perfect Reality cannot be known literally/definitively/1:1-ily by us limited mortals, but that that limitation doesn't mean one's thought-as-a-whole (ideas, feelings, and Light within and through all things — all interacting meaningfully though of course not perfectly together) can't organize itself better and better around the Light within, allowing for one's thought-as-a-whole to gain more and more whole-being insight into that and in what way it is truer to say "we are all in this together and should treat ourselves and each other with respect and kindness and joyful gratitude" and "aware, clear, honest, accurate, competent, joyfully sharing kindness is the way forward" than it is to say "who knows what's going on or how to proceed?".
In short (not short enough!!), they are wise enough to know they need to reach for more wisdom so that they can do a better job of living; even if it is ultimately true that they are only fictional beings, and that no one involved in any of their projects exists. However, are these poor imaginary-world sinners really any different from all you poor real-world sinners? Aren't we all but the merest and outermost undulations of the Great God's mighty rolling laughter? For what's really Real except for the Light?
This has been another art project from Bartleby Willard and Amble Whistletown. The thoughts and views therein belong to no one. Author: Bartleby Willard / Editor: Amble Whistletown / Copyright AM Watson