PL Ads & More / Pure Love Clothing Line! / Our Books ("A Readable Reader", "Superhero Novella", Etc)/ Holiday, Birthday, Etc. Cards.
We at the Pure Love Manufacturing, Harvesting, Mining, Collecting; Warehousing; Distributing; Branding, Marketing; & Vending Company of Justkiddingaroundville deliver the highest-quality professional-grade industry-standard Pure Love immediately, directly, and discretely to your heart of hearts!
All purchases are 100% irrevocable, and will possess you, overtake you, and save you body, mind and soul.
Hi! So glad you could make it! Please enter how ever many barrels/bottles/jugs/droplets/ acres/plots/parcels/etc of 100% Pure Love — the eternal infinite Light that understands, cherishes, and relentlessly love-lifts all conscious flashes always without fail, bringing us all into Itself, where we dwell in True Goodness and eternal Blessedness (at our low low price of $0/unit):
Disclaimer: You can't buy or sell Pure Love, and even if you could, you probably shouldn't.
How should you react?: We dunno, but we hope you'll let it slide
Not sure Pure Love's for you?
See Description & Usage and FAQs for a preview of what to expect. And/or let our Pure Love Ad Campaign convince you to take the plunge.
See below for more exploits,
like:
Logbook of Pure Love Mogul (Chapters). [An evolving book of notes and ads from the Pure Love industry, drawn from our blog (Logbook of a Pure Love Mogul) posts.]
We're building a Meme Factory Link
Our new Zazzle store carries greeting cards discussing Pure Love and Something Deeperism: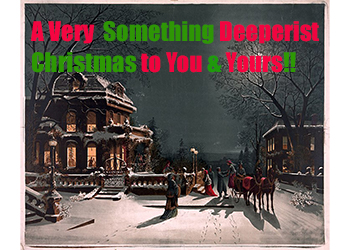 And clothes too now!
Also: we're trying out this tagline:
"B. Willard's Pure Love Shop:
Where Truth = Goodness = Beauty = Justice
= Kind Joy / Hilarity.
Discussion Here
Related Products Here
OH, and we've still got plenty of Wandering Albatross Press
Cat Totes & Baby Cuddle Wraps:



Repenting of it all: We've exceeded ourselves; we've misunderstood the nuances; we've lost track of our hearts; we repent; we drop it all and beg for the chance to start from 0.
All Content on this Site is Copyright 2018 by Andrew Mackenzie Watson